It's official – he got the ring and popped the question! Now, it's up to you to bring your "Pinterest – Inspired" wedding to life. Now, you are curious to know if you should hire a Wedding Planner or do it yourself?
Let's see – you've got this romantic vision of your dream wedding that you've probably been planning since you were 12. From the dress to the venue – you've even picked out his tux [shh we won't tell him] – you've got it all set. Your dream is on its way to coming true!
And, then reality hits.
You now have to repeat your vision to 20+ vendors who are going to ask you a million questions and they're supposed to handle all the different elements of your wedding. And, not only do you have to share with them what you want – you also have to face the fact that your dream wedding quite possibly costs more than both you and your fiance's entire yearly salary combined.
So.. now what? Slash the blowout weekend, run away and elope?
Or, hire an event planner who understands and is fully versed in the most important aspects of your special day – your budget, your vision and most importantly – you.
Now, let's be real – your wedding will be one of the most special moments in your life. It is the day you get to celebrate the beginning of your profound journey with your lifelong best friend. Why not make the most of it?
Therefore, to celebrate your love and preservation of sanity – here are a few reasons as to why hiring a Wedding Planner is going to be the BEST decision you've ever made:
Save time
Yes, time. In the beginning, wedding planning seems fun. And, it is! Until you realize you work a full-time job and you're exhausted at the end of the day. Then, by the time you actually get around to planning – it's overwhelming because you have no idea where to start just because there is so much to look at.
Your Wedding Planner is there to make this process easy for you. In essence, we are here to hone in on exactly what you're looking for and present those options to you to help bring your vision to life. The way a Wedding Planner works is entirely flexible to the way you need it. Whether you prefer a hands-on approach and sit in on every meeting – we make it happen. Or, you tell us your vision and we present final options for you – that works too! At the end of the day, we are here to take the burden off of your shoulders, whether that means sitting through boring negotiation meetings or sifting through elements to find the one just right for you, our job is to make your dream a reality to the best of our ability.
Save money
Since you're spending on an event planner, the myth is that it will cost you significantly as an extra expense. However, it's quite the contrary.
Think about it like this – do you know exactly what you are looking for in a florist? Do you know which flowers cost more than the ones you want? Or are the ones you want cheaper? What if you order real flowers and end up with fake ones on the day of the event? Do you know? Or, are you convoluted because of the fragrance spray?
This is just one simple example of some of the situations people have told me about in the past. And, it's all boiled down to one reason – they didn't hire a planner. My heart breaks to hear the horror stories of vendors not delivering what clients have paid for and the client ends up spending more money in the end to rectify the situation. The expense was nearly doubled and that is disheartening but it happens quite often merely due to lack of knowledge.
Wedding Planners serves as your industry expert.They know exactly what to look for in every single vendor that you're in need of. More importantly, we know when red flags are apparent. One thing I always want to make clear to my clients is that your budget is not a defining stigma as to whether you have a beautiful event or not. With a planner, your budget directs how your expenses are efficiently allocated and executed. We have relationships with vendors specifically for you. We know what perks and just how to negotiate so both parties win. And, with that, you'll end up saving money by getting more value from what you pay for. So, an expense to hire a Wedding Planner is, in reality, a return on your investment.
Your wedding will actually be a reflection of your vision
I can't tell you just how easy it is, in the planning stages, to get lost in the details. Or, get overwhelmed by just how many details there really are to manage. At that point, you may not even realize the plethora of elements that you may have forgotten. Does your venue package include cocktail hour? Does it even include the cocktail area?
It's the key details that could easily be overlooked where your Planner can help in taking care of those items for you. Or, reminding you of the different areas that need your attention. What about your ballroom layout? Seating Charts? Or, your venue is too small but your guest list is rather large – what do you do?
Again, this is where having a planner is so beneficial. We are fully-versed in a multitude of different trades that can maximize the utilization of virtually any element. From flowers to venue layout to design and colors – this is what we specialize in. We are an expert in this field to make your event actually a reflection of your vision. Why not utilize it? It's your masterpiece – let's bring it to life!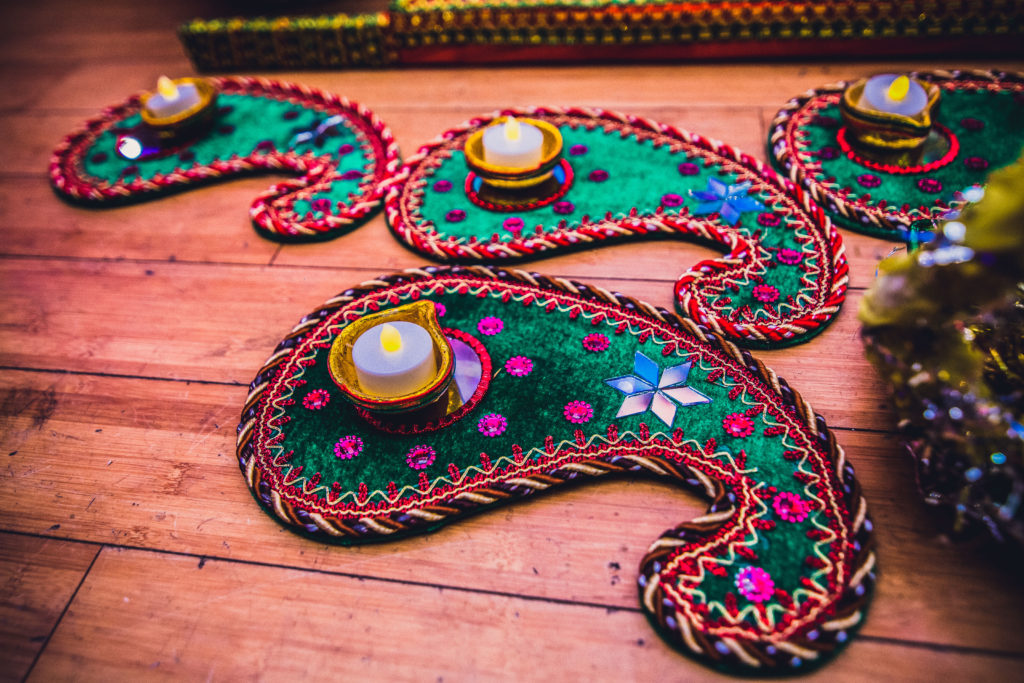 You'll have your own Expert Team
…And won't drive your bridal party, family and sweet fiance insane. As I mentioned before, as your Wedding Planner, we serve as your fully – functioning expert team that is here to help with every single aspect of your event. For example, you and your fiance may want to enjoy a delicious cake tasting but do you want to go through the mundane task of searching through 50+ bakers that may or may not offer complimentary tastings? Or, find out that the tasting you scheduled is for a cake that costs nearly triple the amount you allocated for the size of a cupcake. It's situations like these that give more reason for me to ask: Why not let your planner flush out the vendors that are not fit for your needs and you would enjoy the benefit of the end result?
As your Planner, we're here to find the vendors that are right for you without compromising quality so you don't have to worry about the research, the haggling, the frustration of organizing it all. Why not sit back, relax and let someone put all the right pieces together for you for a change?
You'll eat
Yes, that's right – I said it – "You'll eat". During the course of your event(s) and the time preparing for them, you can imagine that it requires non-stop monitoring from all angles. And, as I mentioned earlier – you do work a full-time job. With that, I've seen so many brides forget to take care of themselves. They stop eating or even lose weight due to stress itself. And, the mere fact that this happens makes me cringe because your wedding is supposed to be one of the happiest days of your life – not a marathon you've been training for and are just hoping it's over soon so you can breathe again. My job is not limited to only planning the logistics of your event but also to be your biggest advocate. I'm here to be your eyes and ears for every aspect of your event, including taking care of you, as the bride. From ordering food to your hotel room as you and your bridal party gets ready or even sending you healthy reminders of tips that are helpful for the week of your event, my team is here for every step of the way.
You'll breathe
If you haven't understood as of yet – Event Planning is a pretty big job. Particularly if you're attempting to do it on your own. Granted, I've seen many helpful online tools and checklists that my brides have utilized but, in all reality, they can only go so far. Because, at the end of the day, you still have to do all the work and It can get extremely stressful and overwhelming. However, once you hire a Wedding Planner, you can actually breathe. You can focus, regroup and think about the bigger picture while your Wedding Planner handles all of the boring stuff. Plus, during the event, you know your Wedding Planner and his /her dynamic team is diligently handling all of the logistics to make sure everything's running smoothly – from the kitchen staff to the photographers to the bartenders – it's all managed so you can make your guests feel more comfortable and enjoy the event as it's your special day.
All in all, I like to use this opportunity to ask you to put yourself into perspective. This is going to be one of the most special moments in your life. And, you want to look back on it as one of the most beautiful moments of your life – why risk it? If not myself, I encourage you to find a Wedding Planner that is right for you. The kind of Planner that has, not only your vision but also you are at the center of their priority.
I can say, at Lavender Pearl, your event is a reflection of our passion. And, I hope these simple yet integral tips have shed light as to why having a planner is just so significant. With that being said, we'd love to be a part of your day – let's get started on making your dream a reality!